FIRE Detection and PROTECTION SERVICES
Eleven Construction provides a wide range of services related to the design, installation, and service and monitoring of quality fire protection systems.
Whether you're looking for engineering and design, automatic sprinkler installation, project management, service and inspection, or building retrofit, our extensive network can provide the fire protection services your company requires.
An industry leader in job-site, vehicle and product safety, ECPL perfectly balances fire protection goals and design standards to complete projects on time and within budget. We provide comprehensive support throughout every step of the process and work with insurance companies and government agencies to ensure that appropriate code and insurance requirements are met.
Our Services:
Building Retrofit
Engineering and Design
Fire Alarm Systems
Installation
Project Management
Security Systems
Service and Inspection
BUILDING FIRE SPRINKLER RETROFIT
As a building evolves, so does the need for added or upgraded means of fire protection. ECPL is prepared to handle the challenges of any fire sprinkler or alarm retrofit project to get industrial, commercial, retail or residential buildings safe and up to code.
At ECPL, our retrofit process begins with a thorough evaluation of your building's fire protection needs related to current fire codes, insurance carrier recommendations and your specific requirements. After this review, we provide the scope suggestions and price to increase the level of protection throughout your entire facility or within specialized locations.
Our goal is to conscientiously do our work as efficiently and safely as possible without disrupting yours. That's why our experienced team plan so that systems can be swiftly installed while your business continues operating with the least amount of interruption possible.
BUILDING RETROFIT BENEFITS:
Building code adherence
Decreased fire losses
Enhanced building appearance through aesthetically appealing fire sprinklers
Increased opportunities for construction alternatives (e.g., fire barrier ratings, architectural options and interior finish materials)
Improved life safety
Reduced property insurance premiums
BUILDING RETROFIT FIRE PROTECTION SYSTEMS CAN BE INSTALLED IN:
Health care operations
High-rise office buildings
High-risk occupancies
Hotels and motels
Manufacturing factories
Mercantile buildings
Nursing homes
Public assembly structures
University housing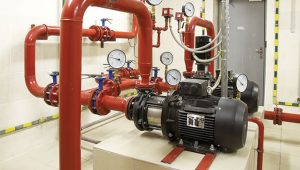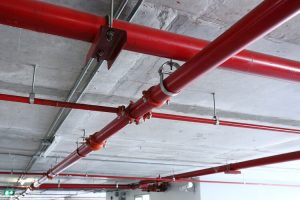 FIRE PROTECTION SYSTEM ENGINEERING AND DESIGN
At Eleven Construction, our first step in every fire protection and Detection project is performing on-site evaluations of existing facilities or, for new construction jobs, analyzing blueprints. Our seamless network provides fire safety solutions for a variety of industries, including industrial, commercial, retail and residential businesses.
 ENGINEERING AND DESIGN SERVICES INCLUDE:
Fire protection systems design
We are expert in conceptual engineering, detail engineering, construction documents, construction observation and final acceptance testing. Balancing design criteria with protection objectives, insurance analysis, budget requirements and any other concerns you have, our engineering and design team works with you to determine the best fire suppression system for your project.
Code consulting
We work closely with insurance companies and government agencies to design fire protection systems that comply with the National Fire Protection Association, Tariff Advisory Committee and local fire codes, as well as with client-specific insurance requirements.
Site surveys
Our company review existing facilities for retrofit installation or to verify that Fire Protection and Detection systems comply with codes required for system upgrades or modifications.
Hydraulic calculations
Our team uses these measurements to design plans that maintain adequate flow for effective fire control.
Talk with our Engineering and Design team and get a no-obligation consultation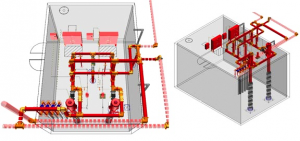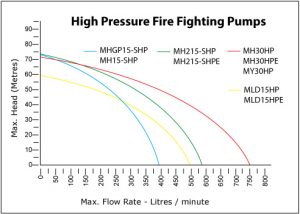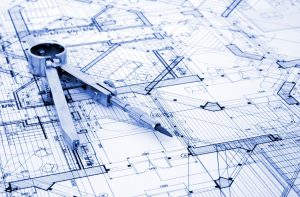 Fire detection and alarm systems play an important role in commercial and industrial fire protection. Eleven Construction (ECPL) offers a variety of system options designed, quoted, installed, tested, certified and maintained by our outstanding staff including:
Fully Addressable Fire Alarm Systems.
Fully Conventional Fire Alarm Systems.
Flame imaging detection systems.
Systems rated for special hazards and extreme environmental conditions.
Visual smoke detection systems.
Linear detection for cold storage & special hazards.
Air sampling systems
Network systems for large applications
We are your one-stop shop when it comes to fire alarm systems because we are able to not only design and install systems, but we can also provide maintenance, monitoring and repair services for life.
THE LATEST TECHNOLOGY
We work with a number of vendors and distributors and are always on top of the latest technologies. For example, our engineers and technicians work with Edwards EST Series® Fire Alarm and Detection System, Honeywell (Notifire) Fire Alarm System.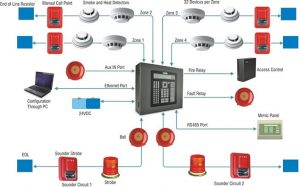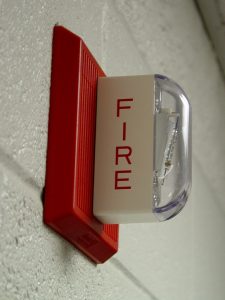 FIRE PROTECTION SYSTEM INSTALLATION
PROFESSIONAL FIRE SPRINKLER INSTALLATION DONE RIGHT THE FIRST TIME
Eleven Construction installs automatic sprinkler systems, Hydrant systems for a variety of markets from industrial, commercial and retail businesses to residential housing complexes across the country.
ECPL is a life safety self-performing contractor
Professional installation at all stages
A leader in the fire protection industry for several decades
Installation while your business continues as normal
When it comes to installing fire protection systems, our goal is to conscientiously do our work without disrupting yours. Our comprehensive, certified engineering and design services ensure your business will be able to continue running smoothly during the entire installation process from start to finish, even on building retrofits. ECPL has a safety first culture and our project management team is trained, certified and experienced at all levels of installation.
At ECPL, no installation process is complete until the fire suppression system has been inspected and approved for adherence to all applicable codes. More importantly, we stay on site until we're confident that the system meets your complete satisfaction.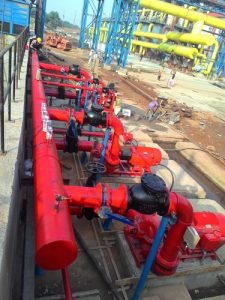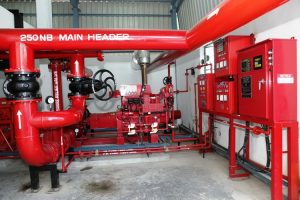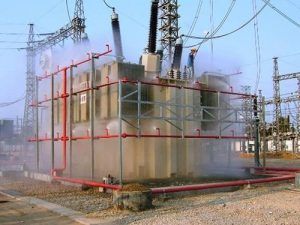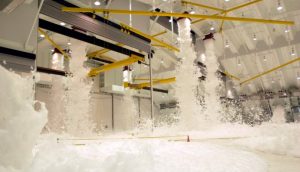 SECURITY SYSTEMS
INFRASTRUCTURE THAT KEEPS YOUR VISITORS, YOUR CUSTOMERS, AND YOUR EMPLOYEES PROTECTED.
Eleven Construction (ECPL) can design and install an integrated security solution for your business including access control, video surveillance, security communication, intrusion systems, and monitoring. At ECPL, our service department provides 24/7 technical response to your security needs, including service and maintenance of existing and legacy systems. Our goal is to provide a customized solution for your business to protect your employees, assets and visitors from security threats at all levels.
As the industry leader in Fire Detection and Suppression, ECPL also has the experience and expertise to address all of your electronic security needs. Our solutions include:
Access Control, including Enterprise Level Systems
Badging for Access Control
Video Surveillance -IP and analog, with state of the art Video Management Systems
Intrusion Systems
Security Communications and Intercom both IP and Analog
We creates value by empowering our clients to choose one vendor for all of their Life Safety needs: Both Security and Fire Detection and Suppression. ECPL can eliminate the disconnect between Security Systems and Fire Safety Systems and provide our clients with a turnkey solution to their Life Safety needs.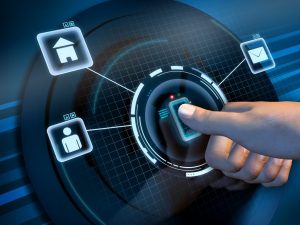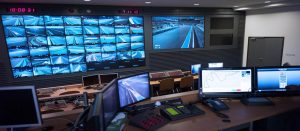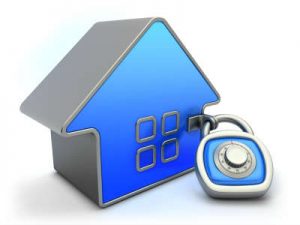 PROJECT MANAGEMENT
STRONG VALUES, EXCEPTIONAL RESULTS
At ECPL, we take pride in our commitment and responsiveness to our customers' needs. That's why every job we execute is assigned a specialized project manager dedicated to ensuring each task is completed to the customers' utmost satisfaction. Our Project management team is experienced, trained and certified in the life safety industry. They coordinate amongst the sales staff, designers, engineers and field installation supervisors to keep the project moving along flawlessly.
ECPL is a life safety self-performing contractor
Turnkey solutions from initial design to final testing
Any and all size fire suppression projects
Design and engineering
Installation
24 hour service and inspection
ECPL Project Managers are experienced in all types of fire suppression, including industrial, commercial, retail and residential. From Fire Protection system design and installation to testing and service, our project management team makes sure all projects are completed on time, within budget, up to code and, most importantly, to your complete satisfaction.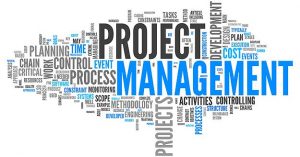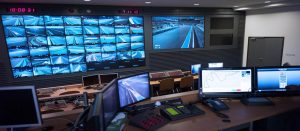 FIRE PROTECTION SERVICE & INSPECTION
Eleven Construction provides inspection, service and repair work for all types of existing Fire Detection and Protection systems including fire sprinklers and extinguishers. Each year, our highly skilled teams examine new and existing fire suppression systems to assure optimal system operation, response times and operation of Fire Detection and Protection systems, as well as to verify fire code and insurance compliance.
With an expanding network of full-service fire protection divisions, we provide high-quality professional Fire Detection and Protection services. ECPL completes fire protection inspection services for a variety of markets, including industrial, commercial, retail and residential companies.
Our service experts are equipped with the knowledge and expertise to rapidly respond with the best solution based on the specific project and facility. In fact, a member of each of our local service teams is available 24 hours a day, 365 days a year.
SERVICES
Fire and insurance code compliance testing
Valve service
Obstruction investigations
Inspection of:

Air and water pressure levels
Corrosion
Dry pipe, wet pipe deluge or pre-action valves
Fire alarms
Fire department connections
Fire extinguishers
Fire pumps
Foam water spray/sprinklers
Interior and external gauges
Low and high expansion foam
Standpipe systems
Valve service
Valve testing
Water-flow alarms
Water mist systems
Water storage tanks